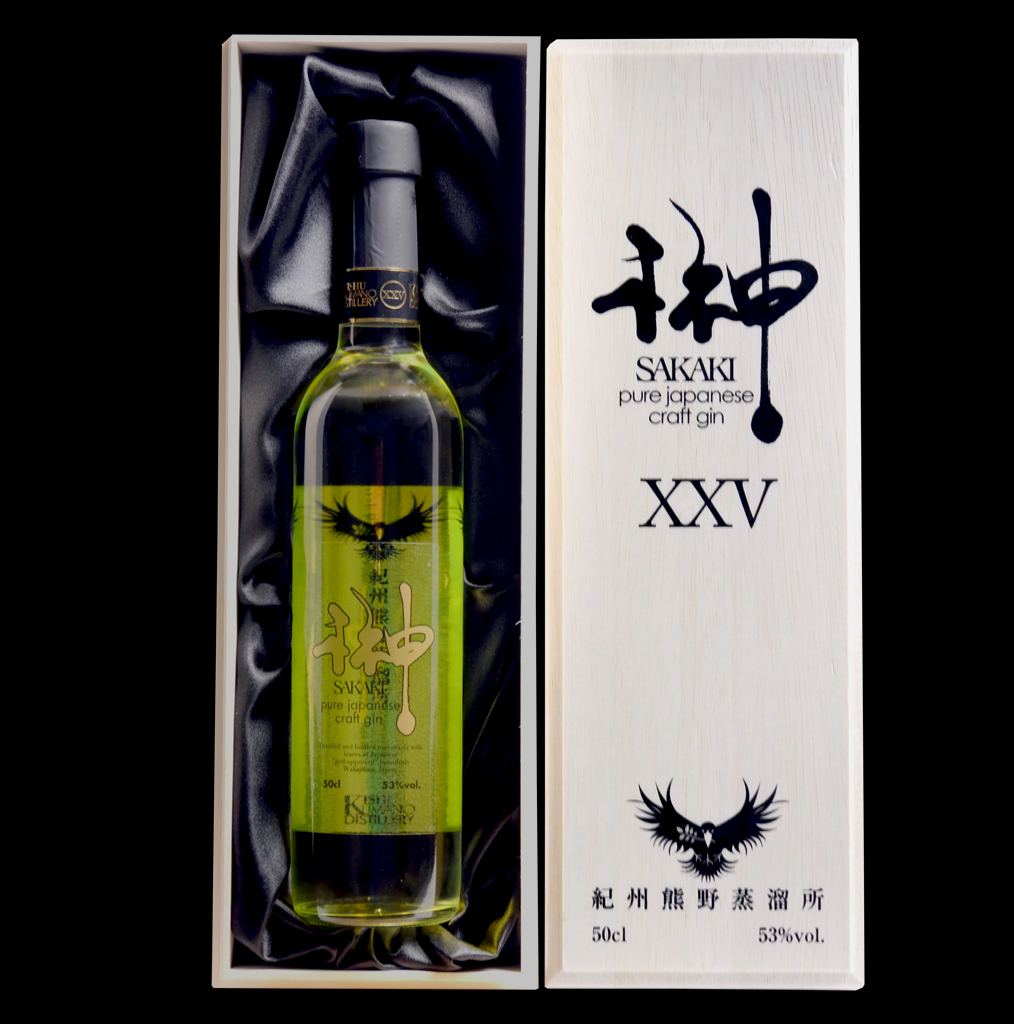 Sakaki XXV
Dry gin made from 25 kinds of botanical including Nanko-ume, Yuzu, Unshu Mikan, Sudachi, Sansho, Wasabi, Ginger, Umeshu, Jabara, Sanpokan, Figs, Persimmon leaves and more.
Based on the concept of a rich, mellow and gorgeous fragrance of "Craftgin", we lavishly use botanical materials from Japan to create the most fragrant taste of the Sakaki series.
It is a dry style that you can feel the original flavor of botanical, and it is characterized by the sweet fruity fragrance of plum and citrus, the flower fragrance which spreads in your mouth, the spicy spiciness of Japanese pepper and wasabi which intensifies the taste, and the subtle fragrance of Sakaki, persimmon leaf and Yoshino cedar, which is complicated but cohesive and luxurious fragrance.
Sakaki-XXV
Region
Japan
Alc
53%
Style
Dry Gin
size
50 cl

Botanical